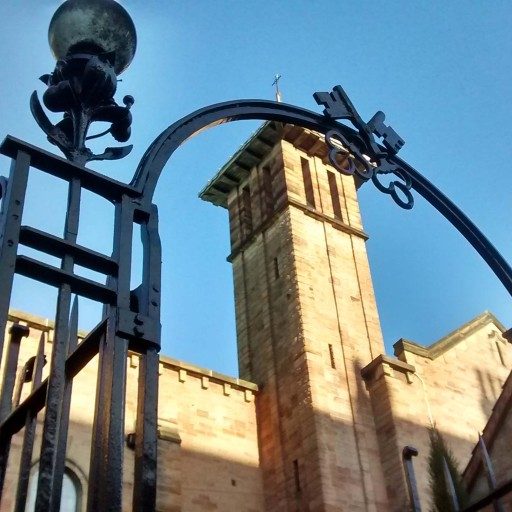 St Peter's was built in 1907 by the wealthy émigré Russian patron of the arts, Marc-André Raffalovich, for his old friend Father John Gray, who in his youth had been a celebrated poet of the "aesthetic" movement, alongside Oscar Wilde and Aubrey Beardsley.  The work of Sir Robert Lorimer (champion of the "Arts and Crafts" movement) this Grade A listed building remains a repository of exquisite metalwork, woodcarving, paintings, statuary and stained glass.
To view the art of the church and find out more about it's history, come to visit us.
Alternatively view this slide show :
Doors Open Presentation 2017; Art & History of St Peter's (PDF)
View the book on St Peters Edinburgh by Michael T R B Turnbull (DOC)
The celebrated painter and sculptor Alice Meredith Williams,  created the bronze crucifix and much of the stained glass of St Peter's Church. Her beautifully illustrated biography, Undaunted Spirit is now available.
The art and craft of Gertrude Alice Meredith Williams, has just been published,It can be purchased from the website alicemeredithwilliams.com , signed by the Author, Phyllida Shaw, who is known to many parishioners as an expert on the art an early history of St Peter's.