Understanding Sacred Scripture
(The Bible)
There are many webinar, audio theology courses and resources to help us understand Scripture.  For an overview of Scripture visit the visual Bible Basics links below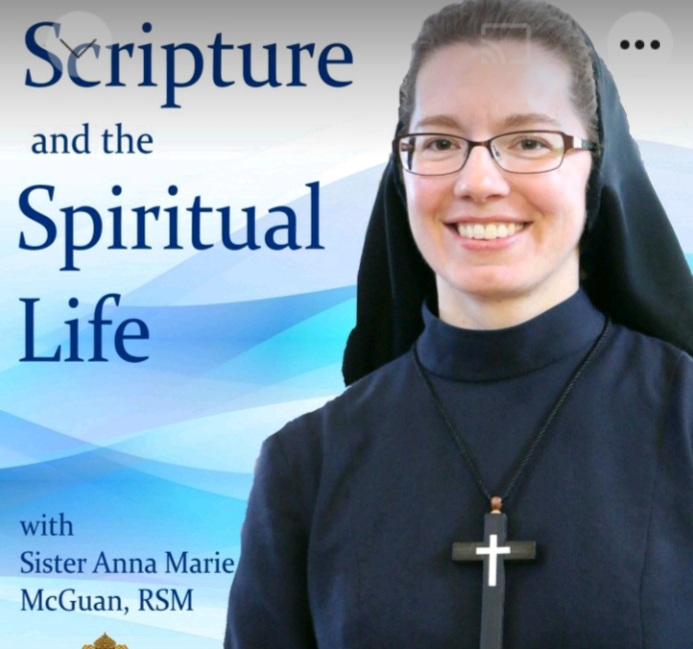 The Bible in a Year Podcast, hosted by Fr. Mike Schmitz and featuring Jeff Cavins, guides Catholics through the Bible in 365 daily episodes, providing commentary, reflection, and prayer along the way.
Unlike any other Bible podcast, Ascension's Bible in a Year Podcast follows a reading plan inspired by The Great Adventure Bible Timeline, a ground-breaking approach to understanding salvation history developed by renowned Catholic Bible scholar Jeff Cavins.
With this podcast, you won't just read the Bible in a year … you'll finally understand how all the pieces of the Bible fit together to tell an amazing story that continues in your life today!
Listen and…
1) Read the ENTIRE Bible;
2) Feel more confident about your understanding of Scripture;
3) Experience the transformative power of God's Word in your daily life;
4) Start seeing the world through the lens of Scripture.
The Bible in a Year (with Fr. Mike Schmitz) is produced by Ascension, the leader in Catholic faith formation
Visit ascensionpress.com/bibleinayear for the complete Bible in a Year (with Fr. Mike Schmitz) reading plan.
For more background on the daily and weekly readings and to pray with them, visit:
This Week's Gospel and listen to: 
This Sunday's  Homily from "Word on Fire"
To learn to pray with Scripture visit: Meditative prayer.

The Institute of Catholic Culture is an adult catechetical organization, studying the bible, faithful to the Magisterium of the Catholic Church, and dedicated to the Church's call for a new evangelization.  It has 900+ hours of audio & video in its library free to access with an on-line registration from a vast range of eminent speakers.

A company located in the New Orleans area, offering quality services and products in the media and apparel industry, and the best Catholic Biblical study recordings available by some of the most informative, passionate, and faithful speakers in the world.
Find out about your faith and what the Church teaches.
Why you should read the Catechism
Read the simpler YOUCAT Catechism
Franciscan Friar Ian Bremar, OFM Conv.