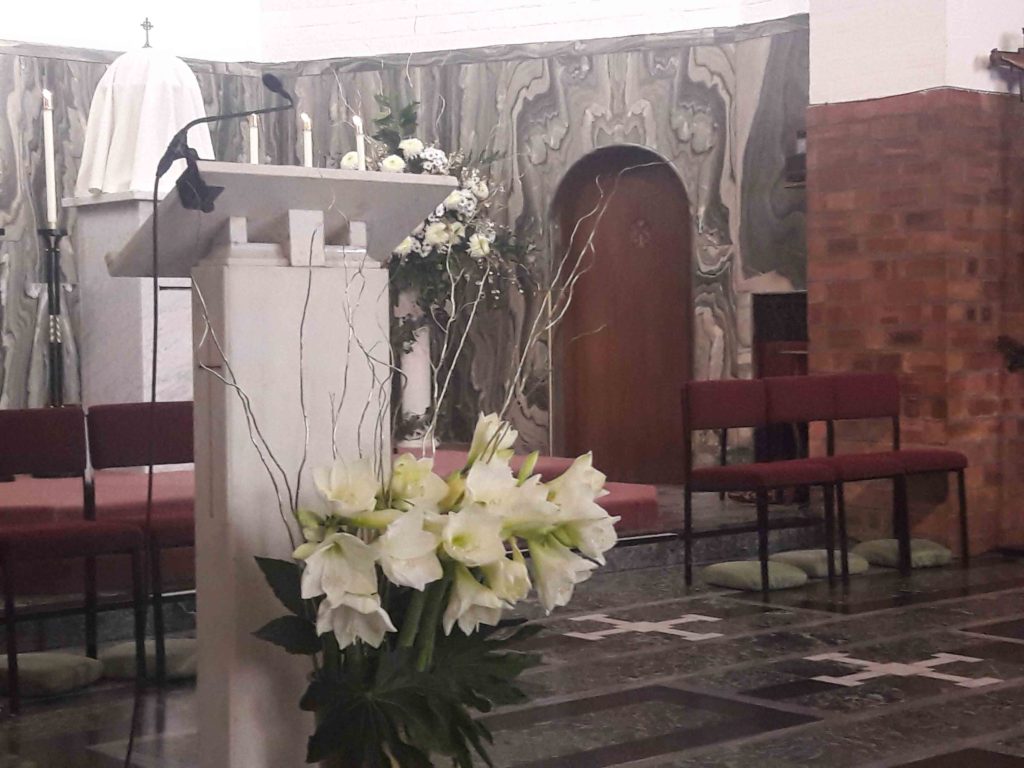 A team of Eucharistic Ministers assist with the distribution of Holy Communion at Mass and other services; and some of them take Communion to the sick and housebound.
Contact:
John Wastle 447 3442 (administration)
Caroline Moffat 441 4930 (training and development) –
Please leave message on answerphone and Caroline  will call back.
Ministry suspended during Covid pandemic.
Eucharistic Ministers volunteer role (PDF)