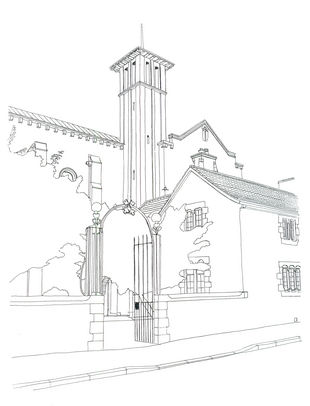 Thank you for helping to complete our parish database!
To fill in the form digitally, please download this Word document; open the file and
choose to "open it as read-only".
You will then be able to fill out the form (type your answers) on your computer.
 Save the document once you have completely filled it out, then attach and email the completed form to Fr.Kevin:  77falconave@gmail.com 
Alternatively, you may print the form and fill in by hand. Return completed hardcopy forms in person at Mass. 
Drawing: The line drawing from the Scotland's Churches Trust website are by Professor John R Hume