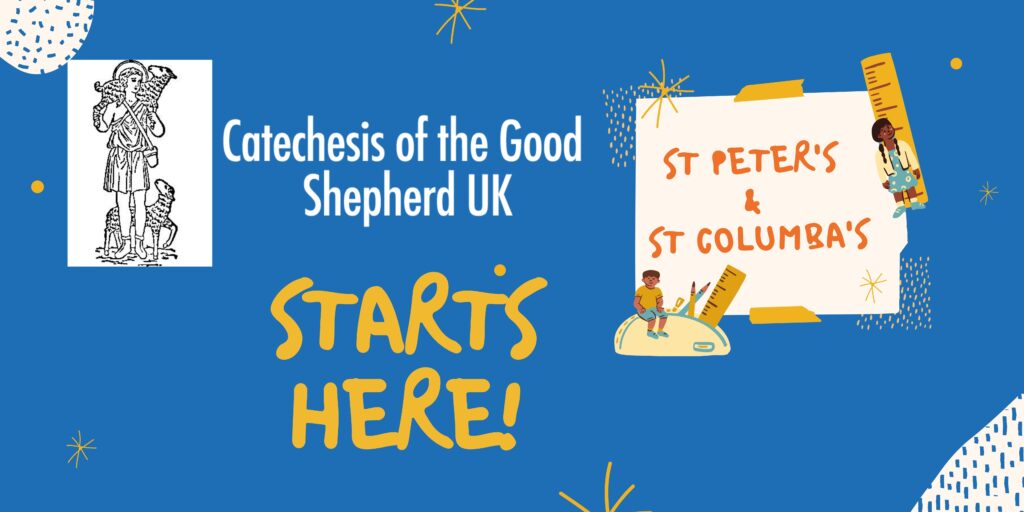 Sister Anna 's  address to the parish
St. Peter's and St. Columba's parishes will be piloting a new catechesis initiative aimed at young people. This is an exciting opportunity for both parishes.
The Catechesis of the Good Shepherd is a Christian catechesis programme for children aged 3-12 years which enables them to experience and form an authentic relationship with God.
The Catechesis is rooted in Scripture and the Liturgy of the Church and is inspired by Maria Montessori's principles of education.
There will be a meeting via Zoom for any parishioners interested in this new initiative led by Sister Anna Christi, O.P., who already runs this catechesis in the Diocese of Aberdeen.