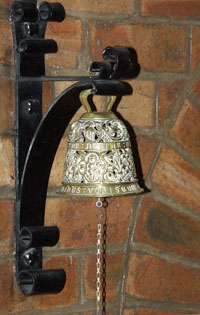 The Music Ministry continues to give of its best in the service of the parish, and the Music Group contributes both in the regular Sunday liturgy and in other services, events and special occasions such as the Masses for the sick and elderly, the bereaved, First Communions, Confirmations and the Family Carol Party at Christmas.  The Group's aim is always to encourage and lead the different congregations, not to "perform" for them.
We are fortunate to have a strong group of loyal musicians, both instrumentalists and supporting singers.
Between them, our musicians play many instruments (including violins, cellos, flute, keyboard, trombone and guitars – acoustic and bass – and even a mouth organ) which all blend well.
Some members of the Ministry are "lost" each year as they move away, usually to study, but we gladly welcome new recruits (of all ages).  Group practices are generally brief and you do not have to be present for every service or occasion.
We would like to thank sincerely numerous parishioners for their comments to us and for their constant support.  Music is important in the liturgy and life of the church and it is very pleasing to have such positive support and feed-back.
Recently, Thérèse Stewart has retired (after 34 years service) from her leadership of the Group and the baton has been passed to Sophie Bennett, an accomplished musician who has impressive  previous experience in such a leadership role. The parish music is in good hands.
St Peter's music volunteer role (PDF)