Sunday  15th May  

9.30am          St Columba's
11.30am         St Peter's
6.30pm          St Columba's
Confession    before 6.30pm Mass St Columba's and on request
 Monday

9am       St Peters adoration
9.30am  St Peters
Tuesday
9.30am    St Columba's
Exposition 7-8pm St Peter's
Thursday
9.30am         St Columba's
Friday

9am       St Peters adoration
9.30am  St Peters
Saturday

12 noon        St Peter's (11am adoration and confessions)
5.30pm         St Peter's (confessions 4.30pm – 5.15pm)
Sunday      

9.30am          St Columba's
11.30am         St Peter's
6.30pm          St Columba's
Confession    before 6.30pm Mass St Columba's and on request
Reception of Holy Communion
Many people have chosen to receive communion in the hand due to the corona virus.
Please, if you are doing this, consume the host before turning away from the altar so the priest can see the host is consumed.
Plenary Indulgence
The Holy See has granted a plenary indulgence to those who visit the churches of the Society of Jesus during the Ignatian Jubilee Year (20th  ay 2021 – 31st July 2022). This means in practice going to a specific place of the Society of Jesus – church or oratory – to receive the sacrament of reconciliation, celebrate the Eucharist and pray for the intentions of the Pope.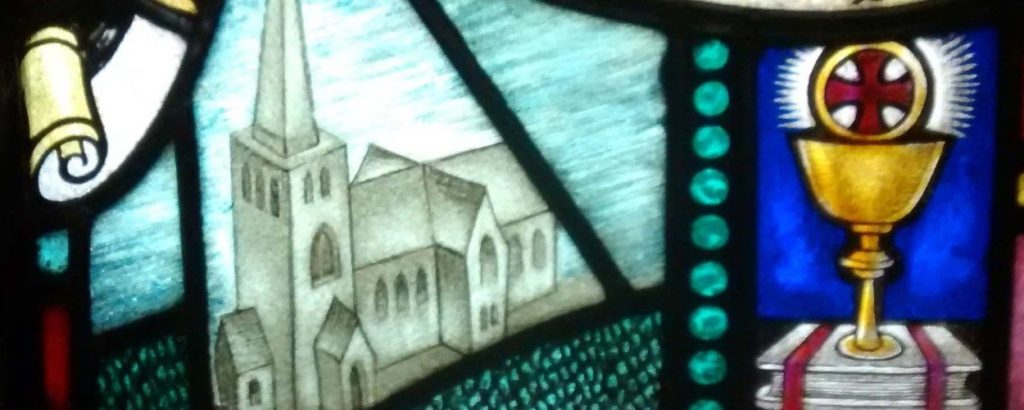 View Bishop Barron on the Mass and the Meaning of Silence and the Mass
Sacrament of Reconciliation
Confessions Saturday 11am- 11.45am;  12 noon Mass
&before Vigil Mass from 4.30pm