Masses between St Peter's & St Columba's
Weekday Masses

Monday 6.30am
Tuesday 10am
Wednesday 6.30am
Thursday 10am
Friday 10am
Saturday 10am
Sunday Mass times St Peter's

Saturday evening Vigil 5.30pm St. Peter's
Sunday morning 11.30am St. Peter's
Sunday morning 9.30am St. Columba's
Sunday evening 6.30 St. Columba's
The Bishops of Scotland have NOT reimposed the Sunday obligation, but if you wish to attend Mass it is essential that the conditions below are observed.
Social distancing is to be carefully observed;
Face-coverings are compulsory for those attending church (except under-5s);
A maximum attendance of 50 people per service is being imposed for now, but this will be reviewed on 30th July;
For each Mass, the parish is to retain details of names and contact details of all attendees. (Please note this is for track and trace purposes and if there is a case of covid-19 in the church this will have ramifications for those who attend that Mass).
In the parishes of St. Peter's and St. Columba's the following conditions are to be noted for 15th-24th July (any subsequent changes will be published on the parish website and facebook pages):
Mass will NOT be celebrated in St. Peter'sduring the week  due to the ongoing  works. All weekday public Masses will be at St. Columba's.
There will be no pass-keepers, music ministry, Eucharistic ministers or lay readers.
Mass will be celebrated in a brief but dignified fashion with no homily.
The limit of 50 people at Mass will be adhered to strictly. Given that it is difficult to publicise this in advance it is possible that people will be turned away at the door of the church.
As of Vigil Masses on Saturday 25th July you will have to sign up on the internet in order to attend.
Plan for Mass restarting at St Peter's
Te church and the courtyard continues to be restricted as set out in previous newsletters.
The works to install the new heating system  until Friday 9 October.
The contractors, Lothian Heating Services, have confirmed that the church will be made available for weekend Masses throughout this period. Details will be announced later.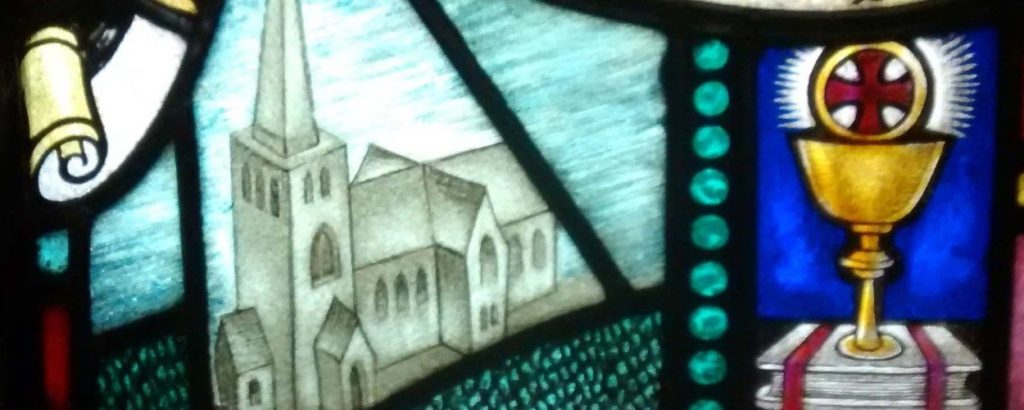 Sacrament of Reconciliation
Confessions Saturday before Vigil Mass from 4.30pm