The Archdiocesan Lourdes Pilgrimage is back! Demand is expected to be high for this popular and
life-enhancing trip so booking now is recommended. It takes place from 8-15 July and will be led by
Archbishop Cushley .All the details you need are at www.edinburgh-lourdes.com/lourdes22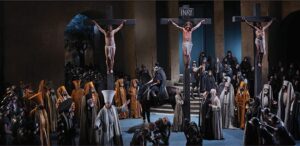 A group from Edinburgh will be going to the world famous 'Oberammergau Passion Play' via Italy on 4 to 11th July 2022. We will visit various places in Italy including Pauda and the Verona festival at a cost of £1580 which includes travel, half board and ticket to the Passion Play but excludes Insurance and ticket for the Verona festival.