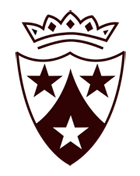 Carmelites seek to be contemplatives: God-seekers, friends of God who are open to God's transforming action in their lives. Their particular charism – that is, the gift God has graced us with for the benefit of the Church and the World – is to form praying communities at the service of all God's people, taking particular inspiration from Elijah, Mary, and the saints of Carmel.
Prayer, community-building, and service are key to their way of life. Their mission in life is to know and love God, and to make God known and loved. This sends them out to evangelise and share the Good News of Christ, that God loves humanity with a deep passion.
Visit The British Province of Carmelites
Visit Contemplative Prayer
Courses and resources
The Centre for Applied Carmelite Spirituality is run by a team of Discalced Carmelite friars and laypeople and  welcome all who desire to seek their own way to the wholeness and the meaning of life.
They offer courses and programmes, based mostly on Carmelite spirituality and its ancient tradition of prayer.