Discerning Hearts is a massive collection of spiritual formation podcasts from eminent  authors and speakers  on the following categories:
The website is updated weekly with new material and available as a free  app for your smart phone.
Are Science and Faith Compatible?
Learn from scientists, philosophers, and theologians about the harmony of truth —
in order to dispel the illusion of conflict between science and faith.
See other courses from the Thomistic Institute

The Institute of Catholic Culture is an adult catechetical organization, faithful to the Magisterium of the Catholic Church, and dedicated to the Church's call for a new evangelization.  It has 900+ hours of audio & video in its library free to access with an on-line registration from a vast range of eminent speakers.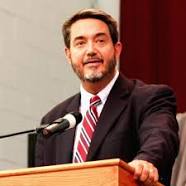 The St. Paul Center for Biblical Theology is a non-profit research and educational institute that promotes life-transforming Scripture study in the Catholic tradition.
Dr Scott Hahn is a  Biblical scholar and founding member of the St. Paul's Center for Biblical Theology.
Learn more about theology and scripture through the on-line and audio courses and reflections and listen to Dr Hahn's Sunday Bible reflections.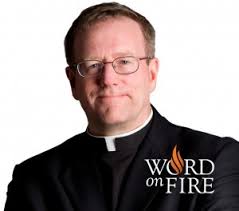 The Word on Fire website headed by Los Angeles Bishop Robert Barron has a number of  videos on questions of faith and theology.  Select these categories from the drop down menu on the Word of Fire page.  Also visit the YouTube channel.

Catholic Productions is a company located in the New Orleans area, offering quality services and products in the media and apparel industry, and Catholic Biblical study recordings available by some of the most informative, passionate, and faithful speakers ; in particular Dr Brad Pitre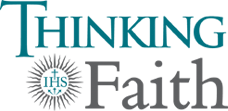 Thinking Faith is the online journal of the Jesuits in Britain. Explore our website to find articles and reviews which will help you think about your faith and think, through your faith, about the world.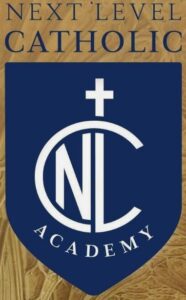 The premiere "course" in Next Level Catholic Academy, the "Science of Sainthood" is a systematic unpacking of the mystical wisdom of spiritual giants like Teresa of Avila, John of the Cross, Thomas Aquinas, Augustine, and many others.
This is everything you should have learned, but never did…until now. 
Famous around the world for his down-to-earth style and crystal clear teaching, Matthew Leonard will guide you step-by-step down the actual path to sainthood.  Matthew Leonard is an internationally known speaker, author, podcaster, filmmaker, and was  Vice President of the St. Paul's Center for Biblical Theology
School of Theology and Ministry
Boston College
The School of Theology and Ministry at Boston College is one of two institutions that offer training in philosophy and theology to Jesuit seminarians in the US. It also provides a range of short part-time courses for clergy and lay people in theology, pastoral work and other aspects of parish ministry to equip them to spearhead the new evangelisation mission of the American Catholic  Bishops' Conference.
Fr Geoffrey Plant is parish priest of St Michael's Parish, within the Archdiocese of Sydney, Australia. His YouTube channel provides a broad range of materials including:
Homilies and talks
Introduction to the Bible