Newsletter

Subscribe to Newsletter
19th Sunday of Ordinary Time
9th August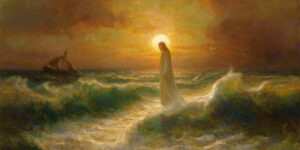 Social-distancing will be in force in the church and you are asked to wear gloves and a face-mask while in the building. There will be no toilet facilities available, and the sisters have kindly agreed on a temporary basis to let us use the side door as an exit to prevent a build up of people at the church entrance.
The church will be marked out with hazard tape to enable social distancing and while I appreciate you may see people you wish to greet I would ask you strictly to respect these rules.
The capacity of St. Columba's building, allowing for the required social distancing, is 50 individuals. Obviously, if people living in the same household visit together social distancing rules apply differently and this will affect the capacity of the church. In light of this situation and in the interest of fairness
Bless me Father….
Fr Kevin will hear Confessions this Saturday, 8th August, from 4.30pm
before the Vigil Mass.
Heating Installation Works
Our current plans are that Lothian Heating services will take over the site to start work on the church replacement heating system on Monday 17 August.  We expect this work to take eight weeks with completion planned for Friday 9 October.
From Monday 22 June, the contractor's personnel will be active in the church and surrounding premises, including the basement area and garden in Falcon Gardens; and the church courtyard where a personnel decontamination unit will be sited.
Clearly, entry to the church, parish room and toilets is not permissible under any circumstances.  In addition, for safety reasons, the arrangements set out below will apply.
Entry to the church courtyard is strictly forbidden except:
to allow Fr Kevin and Fr Brown access to their respective front doors
to enable Royal Mail and other essential deliveries to be made
by appointment made in advance with Fr Kevin.
These plans and arrangements are subject to developing circumstances and any changes will be announced through the parish newsletter and website.
In the meantime, day-to-day oversight of the works is being handled for the parish by John Wastle: enquiries to 0131 447 3442; wastles@btinternet.com
Festival Flavours
An Alternative Edinburgh Festival
Following the success of our Lockdowns from Lauriston series we are delighted to announce Festival Flavours on Zoom & Facebook. We will be showcasing a number of speakers from the arts and spirituality.
Tuesday 11 August at 7.30pm on Zoom.
A last Supper and Other Gatherings with Iain Campbell, a Glasgow based portrait painter and an Affiliate Artist of the UNESCO Chair in Refugee Integration through Languages and the Arts.  He will discuss some of  his work and its Catholic connections.
Login at https://us02web.zoom.us/J/s36509814
Meeting ID: 2365092814.
View on Facebook live by typing Lauriston Jesuit Centre.
 SUNDAY OFFERINGS 
As you can see the income from Sunday Collections has indeed dropped considerably.  In spite of this we still have the upkeep of the church, the presbytery and our parish priest. Therefore you are encouraged to seriously consider giving your offering by Standing Order.
The parish bank details are:
A/C Name: Archdiocese of St Andrew's and Edinburgh
St  Peter's Parish
Sort Code   83-06-08  A/C No             10402428
You can arrange a Standing Order online or in your branch.
You can use a cheque (St Peter's Parish).
Alternatively post your weekly envelope through presbytery door or keep them till Mass resumes.
Please contact Anne-Marie Douglas (445 4337) if you require advice or help.