Booking for Mass no longer required.
Latest News
Calling all to song!
St. Peter's Church is blessed to have music ministry as part of the Liturgy again!
We are seeking singers to join us for Saturday Vigil Mass.
All are welcome!
Please email your interest [ knechtel.laura@gmail.com ]
Parish Groups, Activities etc
As we are now able to use Church buildings for other than prayer services I propose to hold general meetings in both parishes to discuss the way ahead.
The meetings will take place in:
St Peter's Church on Thursday 30 September at 7pm following 6.30pm Mass
St Columba's large hall on Tuesday 28 September at 7pm
The issues to be discussed:
1. Parish Councils
2. Finance Councils and Fabric Councils
3. Sacristans
4. Readers at Mass
5. Offertory Processions
6. Hospitality after Mass
7. AOCB – regarding strictly parish life at this point
(Submit proposals to me by email please before 12 noon on Wednesday 22 September.)
I have delegated the question of altar servers and this is not on the agenda.
These meeting will be to discuss the immediate future. In due course we will address more long term
issues.
Harvest Festival, Sunday 3rd October
As one small step towards normality, we are pleased to announce the return to St Peter's of the Harvest Festival. The bottom altar step will be decorated with a display of the fruits of the Harvest, and after Mass we will sell in the courtyard a large array of marmalade, jam, pickles etc that parishioners have been making over the months, along with the contents of the harvest display, plus other locally grown produce, all proceeds going to SCIAF. Do come along prepared to support us, armed with cash and carrier bags!
Shakespeare: A Catholic Perspective

Explore the Bard's plays in a six-week webinar series titled Shakespeare: A Catholic Perspective. The sessions will look at six of his best known works, with insights on human nature from St Thomas Aquinas. Don't worry if you haven't read Shakespeare, you'll be guided along each week! It began  on Monday 6 September at 7:30pm.
IN GOD'S IMAGE version 2 – the updated Safeguarding instruction manual of the Catholic Church
in Scotland, coming into effect on 8th September 2021 – is now available online here:
https://bcos.org.uk/InGodsImageV2
Coffee Saints: A new cafe at the Cathedral
~~~~~ Children's Catechesis ~~~~~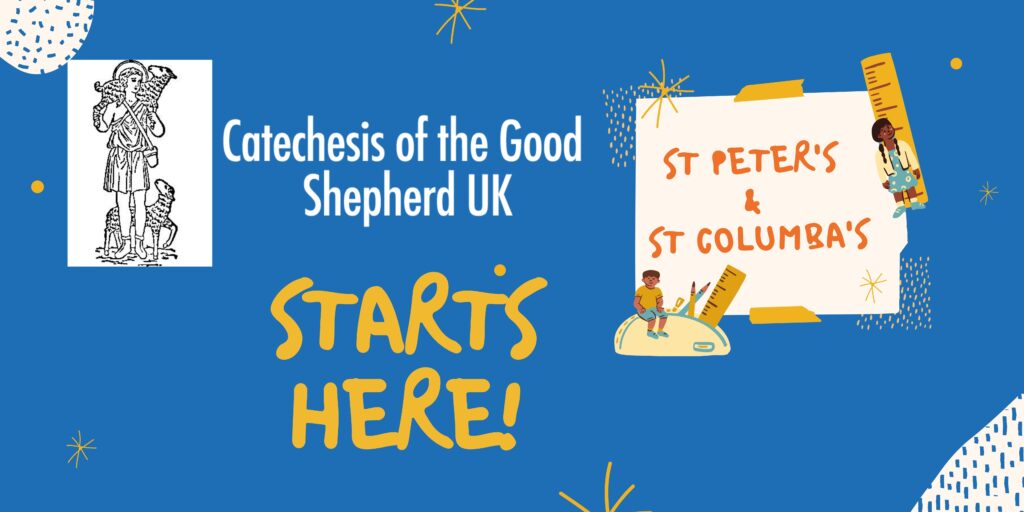 Catechesis of Good Shepherd  for newsletter 5 Sept
The Season of Creation
Pope Francis encourages us to join the Season of Creation the annual Christian celebration of
prayer and action for our common home. It starts on Wednesday, 1 September, the World Day of Prayer for the Care of Creation, and ends on 4 October, the Feast of St Francis of Assisi, the patron saint of ecology. Pope Francis states that the Season of Creation is a "season of increased prayer and effort on behalf of our common home".
If you have children aged 3-6 years old and would like them to take part please email Sr Anna Marie
as soon as possible –
SrAnna.Marie @staned.org.uk
Praying for Life
You are invited to join other Christians for 40 days of prayer and fasting for an end to abortion. You
area also invited to peacefully pray during a 40 day vigil in Chalmers Street. More information from
edinburgh40days@gmaillcom or visit www.40daysfor life.com/Edinburgh
A Faith Based Challenge to COP26

Fr Seán McDonagh … Thursday 23 September – 7-9pm
Fr Seán is a Columbian priest who has a long history of being an eco-activist and has written many books that have contributed to a deeper understanding of what is happening to our 'common home' and the need to take radical action. He also contributed to the research for 'Laudato Si.
This is a wonderful opportunity to come together to discern the action needed at COP26.
Register: https://forms.gle/WVAr5CN362v7VdYJA
Art for the Planet: COP26.
New College, University of Edinburgh is inviting Parishes to join in a project; 'Art for the Planet' which
involves making a patchwork banner. Each participant group will provide a 1metre x 1metre 'patch' from recycled materials with a simple design. The banner will be installed on 29th October on New College towers in support of action on climate change.
This is a very good initiative that shows our efforts in reducing CO2 emissions. Parishioners, especially
those with artistic talents, are encouraged to become involved. We will form a group to work on the patch. If interested please contact Agatha Kai-Kai email: makaikai@ed.ac.uk phone 0131 664 1431 or 07711 796 916.
COP26 – 31 October – 12 November
6 November – there will be a march through Glasgow to demand bold action at COP26
7th November – Glasgow Archdiocese will be hosting a Mass at St Aloysius Church
Synod
A synod of the bishops will take place in Rome in 2023. The Holy Father has asked for the synod's preparations to begin in local churches. It will begin with a period of consultation and discernment on Sunday 17 October this year. Sr Anna Marie McGuan RSM has been asked to be the Archdiocese's
lead delegate in the national synodal process and will be assisted by Fr John Deighan
(Lennoxtown, Milton & Torrance). An  announcement will be made soon on how that process will take shape in our Archdiocese
Fresh Start are looking for volunteers for their shop or pantry with short, flexible shifts. If you are interested contact Abigail Jackson Mobile: 07763543817: Head Office: 0131 476 7741 or
visit  www.freshstartweb.org.uk
Courses at Gillis Centre, Edinburgh
Applications are now open for a variety of courses run by St Mary's University, Twickenham, at our Gillis Centre Campus in Edinburgh this autumn. Why not improve your knowledge of the faith with an MA in Theology?
Visit stmarys.ac.uk/edinburgh
Safeguarding webinar
The Bishops of Scotland invite clergy, religious, church employees and volunteers across Scotland to a national safeguarding webinar at 11am on Saturday 2 October.
It will be a chance to find out more about the safeguarding document In Gods Image v2 and reflect upon on its implications for your safeguarding role in the Church.
The link to register is: bit.ly/3gQRdPu
Agatha is organise a group from the 2 Parishes to attend this event leaven in September .
Prices include flights, half board and admission ticket to the play.
 8 days from £1,699 Departing 23rd September 2022
Full details of the tour read more>>>
If interested and for further details contact Agatha Kai-Kai
0131 664 1431/07711796916/makaikai@ed.ac.uk
Download brochure>>>TTM4199 Columbia Parish Ober Lake Garda 2022 lo (PDF)
Getting married?
You should be in touch with your parish priest at least six months before getting married or making any preparations. A Marriage Preparation Course is a requirement for those wishing to get married in the Catholic Church. Your parish priest will give you guidance on how to do the preparation and which course to use. As one of the options, there is a course run by the Archdiocese which seeks to lead couples to a greater understanding of God's plan for marriage and his call to live this beautiful vocation.
Course details and dates can be found at bit.ly/ArchMarriagePrep2021-22

Theme: "Do not be afraid, for I have redeemed you: I have called you by your name you are mine." (Isaiah 43: 1-2)
Visit https://newdawninscotland.com/ for direction on how to join the meeting
The programme and list of speakers can also be found on the website along with instructions of how to log into the New Dawn in Scotland YouTube channel.
Training will take place on the weekends of
24th to 26th September 
8th to 10th October 2021
running
-Friday evening
-Saturday part day & Sunday afternoon of both weekends.
If you are interested please email 
For background information see 
Plenary Indulgence
The Holy See has granted a plenary indulgence to those who visit the churches of the Society of Jesus during the Ignatian Jubilee Year (20th  ay 2021 – 31st July 2022). This means in practice going to a specific place of the Society of Jesus –
church or oratory – to receive the sacrament of reconciliation, celebrate the Eucharist and pray for the intentions of the Pope.
Fr Kevin is looking for new members for the Parish Pastoral Council (PPC).
Could YOU be a volunteer?
What experience do I need?
None, except that you need to be someone who comes to Mass at St. Peter's, and be interested in discussing matters affecting the parish.
How much time would I need to commit?
Approximately 10 hours per annum. Ordinarily, there are four/five meetings in each year which take place on a Monday, lasting one hour. There is usually a brief agenda to read beforehand, together with minutes of the last meeting. As a guide, members usually serve for a minimum of one year; you can decide on the maximum! Meetings are currently being held on Zoom, but in normal times, they are held in the Parish Room.
Volunteering to be on the Parish Pastoral Council is a good way to get to know your fellow parishioners. Fr. Kevin attends all the meetings, and you will learn a lot about your faith community.
More information is available here.
Next step?
Speak to Fr. Kevin or email: pastoralcouncil@stpetersrcchurchedinburgh.org.uk.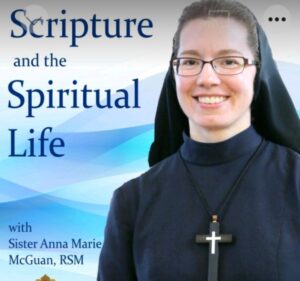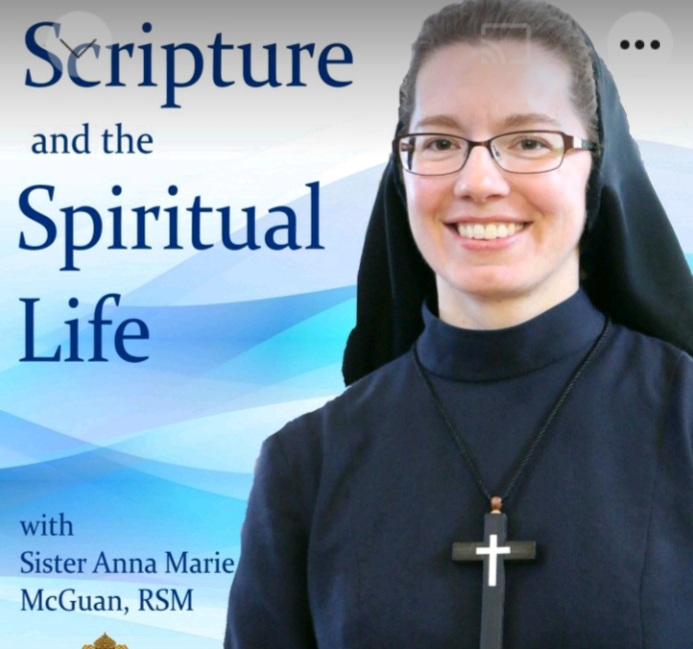 SUNDAY OFFERINGS 
As you can see the income from Sunday Collections has indeed dropped considerably.  In spite of this we still have the upkeep of the church, the presbytery and our parish priest. Therefore you are encouraged to seriously consider giving your offering by Standing Order.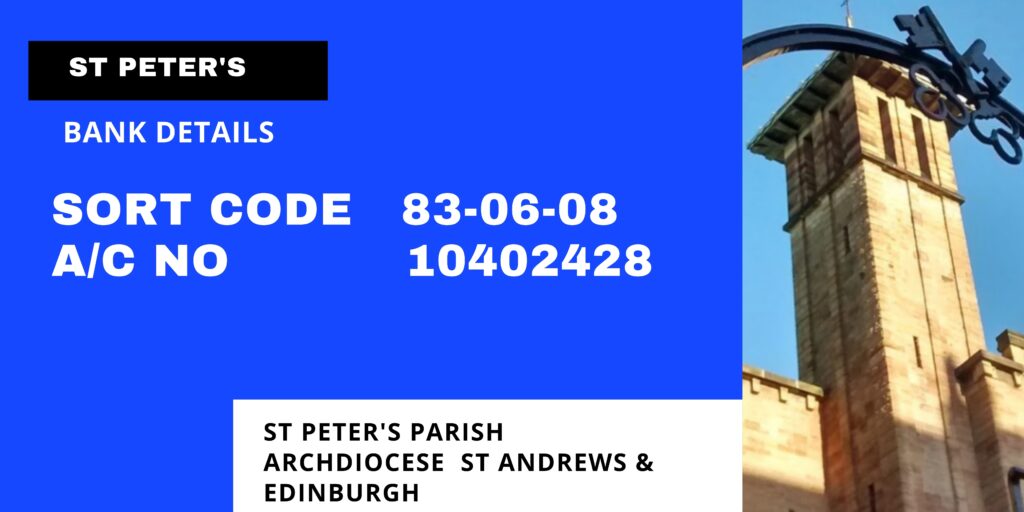 The parish bank details are:
A/C Name: Archdiocese of St Andrew's and Edinburgh
St  Peter's Parish
Sort Code   83-06-08  A/C No             10402428
You can arrange a Standing Order online or in your branch.
You can use a cheque (St Peter's Parish).
Alternatively post your weekly envelope through presbytery door or keep them till Mass resumes.
Please contact Anne-Marie Douglas (445 4337) if you require advice or help.