Latest News
WEEK OF PRAYER FOR CHRISTAIN UNITY
This year the service is being held at the City of Edinburgh Methodist Church, 25 Nicholas Square, Edinburgh EH8 9BX on Monday 24th of January 2022 at 7.00pm.  Fr. Jock Dalrymple will be the guest preacher.

See below for Zoom link
This week
Sunday
We welcome Fr Kevin back after his break                     
Monday 7.30pm RCIA in St Peter's Parish Room – for all who are interested in finding out more about the Catholic Faith.
WEEK OF PRAYER FOR CHRISTAIN UNITY
This year the service is being held at the City of Edinburgh Methodist Church, 25 Nicholas Square, Edinburgh EH8 9BX on Monday 24th of January 2022 at 7.00pm.  Fr. Jock Dalrymple will be the guest preacher. See below.
Tuesday  7-8pm Holy Hour for both parishes in St Peter's
Friday 3pm in St Columba's Atrium – Children's Catechesis for 5-7 years olds
Next Sunday Baptism  during 11.30am Mass
 'Holy Dusters' Wanted Urgently!
We are looking for volunteers to join the 'Holy Duster' Rota and help clean the Church facilities. It takes individual teams of 2 approximately c. 45 minutes. At Christmas/Easter all the teams combine to carry out a more in-depth clean. If you can help please contact me by e-mail/phone.
Tina O'Donoghue,
'Holy Duster' Convener – (H) 0131 447 4840, (M) 07957571949,
E-Mail: christinaodonoghue@yahoo.co.uk
Diploma in Catechetics 2022
Get ready to explore the richness and depth of the Catholic faith with course leader Sr Anna Marie McGuan from the Archdiocese of St Andrews & Edinburgh. She and a range of guest speakers bring you online lectures each Thursday, guided reading, one-to-one support, retreats and supplementary courses on Zoom and YouTube. The Diploma in Catechetics lasts one year, begins in January 2022 and costs £200.
Students £150. Other concessions are available. Email sranna.marie@staned.org.uk for more information.
Register at bit.ly/DiplomaCatechetics2022
Mass of Thanksgiving Sacred Heart, Lauriston 
We at Sacred Heart, Lauriston, thank God for the news that Rutilio Grande sj will soon be declared a Blessed, alongside his parish workers Manuel and Nelson (aged 14), executed with him. Rutilio was St Oscar Romero's great friend and inspiration; Oscar suffered his own martyrdom three years later, also for taking the side of the poor. We plan a Mass of Thanksgiving here on January 22nd, (6.30pm, the vigil Mass) the day and almost the exact time of the Beatification ceremony in El Salvador and we're delighted that Archbishop Leo will join us to lead the liturgy. You may know that we've already a lovely shrine, with a relic, here to St Oscar. This Mass is prepared in conjunction with Justice and Peace Scotland and the Archdiocese.  We'd be delighted to welcome you from far and wide to this liturgy. Parish justice and peace groups are particularly welcome as are parish clergy. We're looking at streaming or recording the liturgy.
WEEK OF PRAYER FOR CHRISTAIN UNITY
 Edinburgh Churches Together invite you to their annual Ecumenical Service of Prayer and Worship to mark the Week of Prayer for Christian Unity.
Each year a committee from the Faith and Order Commission of the World Council of Churches and the Pontifical Council for Promoting Christian Unity in Rome, who have ultimate responsibility for the Church Unity Octave, invites a national church to choose a theme and prepare worship materials for the week.
For 2022 the churches in the Middle East have chosen the story of the Magi "We saw his Star in the East".
This year the service is being held at the City of Edinburgh Methodist Church, 25 Nicholas Square, Edinburgh EH8 9BX on Monday 24th of January 2022 at 7.00pm.  Fr. Jock Dalrymple will be the guest preacher.
I hope you can attend. However, if you cannot attend in person the service will be live streamed on You Tube and you can also access the service using Zoom.
The service will be live streamed on YouTube
https://www.youtube.com/c/CityofEdinburghMethodistChurchOnlineWorship 
and you can also access the service using Zoom
 https://us02web.zoom.us/j/83612285074?pwd=SXlRQTc0RCtCRmRyb3l1aVVKa0lpUT09 
Meeting ID: 836 1228 5074
Passcode: 712240
"SCIAF's Afghan Crisis Appeal
The people of Afghanistan need our help. SCIAF has launched an emergency appeal for those affected by the crisis. Through the global Caritas Internationalis network, they are helping ensure those in need have access to food, clean water, sanitation and hygiene kits to help prevent the spread of COVID-19. Please keep the people of Afghanistan in your thoughts and prayers, and consider reaching out in compassion and donating online at:
https://www.sciaf.org.uk/get-involved/appeals/682-afghan-crisis-appeal "
Christian Meditation
Experience how Christian Meditation with others leads you to the joy of God´s healing. We meditate in person at 63 York Place on Fridays at 7.30 p.m.
Afterwards you are welcome for refreshments and to socialize. On Wednesdays at 7 p.m. we meditate online on Zoom. The up-to-date schedule is here: https://www.meetup.com/Christian-Meditation-Group/events/

Contact info –  mobile: 0771 777 2614  Facebook: http://on.fb.me/1cuO5QJ
Save the date …. Music Day
This takes place on Saturday 22 January at the Gillis
Centre, Strathearn Road, Edinburgh, 10:00am-3:30pm.
The day is open to everyone, especially those involved in leading and playing music, as well as singers. Details to follow soon.
Our Spiritual Enrichment Lecture Series are a series of inspirational online talks designed to allow you to grow in your spirituality, from the safety and comfort of your own home. All courses will be streamed live and in many cases, you will have the opportunity to access the material after the talk. Participants will hear keynote speakers who will explore the practice of contemplative prayer and spiritual guidance in the Carmelite tradition.
Read more>>>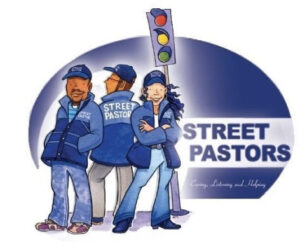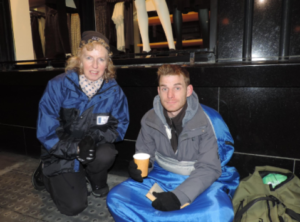 Are you interested in being part of an organisation which provides care and help to people in need on the streets of Edinburgh?
Are you a Christian moved by the parable of the Good Samaritan  – and want to be that that person?
Edinburgh Street Pastors is recruiting volunteers now to be part of the growing work, sharing God's love on the streets of Edinburgh. Our next training starts the weekend 25 – 27 February 2022
Do you want to know more?
Just e-mail   edinburgh@streetpastors.org.uk or call 07523 26790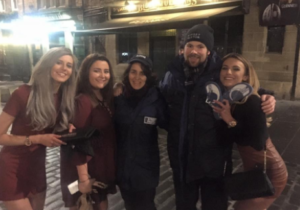 Courses at Gillis Centre, Edinburgh
Applications are now open for a variety of courses run by St Mary's University, Twickenham, at our Gillis Centre Campus in Edinburgh this autumn. Why not improve your knowledge of the faith with an MA in Theology?
Visit stmarys.ac.uk/edinburgh
Agatha is organise a group from the 2 Parishes to attend this event leaven in September .
Prices include flights, half board and admission ticket to the play.
 8 days from £1,699 Departing 23rd September 2022
Full details of the tour read more>>>
If interested and for further details contact Agatha Kai-Kai
0131 664 1431/07711796916/makaikai@ed.ac.uk
Download brochure>>>TTM4199 Columbia Parish Ober Lake Garda 2022 lo (PDF)
Getting married?
You should be in touch with your parish priest at least six months before getting married or making any preparations. A Marriage Preparation Course is a requirement for those wishing to get married in the Catholic Church. Your parish priest will give you guidance on how to do the preparation and which course to use. As one of the options, there is a course run by the Archdiocese which seeks to lead couples to a greater understanding of God's plan for marriage and his call to live this beautiful vocation.
Course details and dates can be found at bit.ly/ArchMarriagePrep2021-22
Plenary Indulgence
The Holy See has granted a plenary indulgence to those who visit the churches of the Society of Jesus during the Ignatian Jubilee Year (20th  ay 2021 – 31st July 2022). This means in practice going to a specific place of the Society of Jesus –
church or oratory – to receive the sacrament of reconciliation, celebrate the Eucharist and pray for the intentions of the Pope.
Fr Kevin is looking for new members for the Parish Pastoral Council (PPC).
Could YOU be a volunteer?
What experience do I need?
None, except that you need to be someone who comes to Mass at St. Peter's, and be interested in discussing matters affecting the parish.
How much time would I need to commit?
Approximately 10 hours per annum. Ordinarily, there are four/five meetings in each year which take place on a Monday, lasting one hour. There is usually a brief agenda to read beforehand, together with minutes of the last meeting. As a guide, members usually serve for a minimum of one year; you can decide on the maximum! Meetings are currently being held on Zoom, but in normal times, they are held in the Parish Room.
Volunteering to be on the Parish Pastoral Council is a good way to get to know your fellow parishioners. Fr. Kevin attends all the meetings, and you will learn a lot about your faith community.
More information is available here.
Next step?
Speak to Fr. Kevin or email: pastoralcouncil@stpetersrcchurchedinburgh.org.uk.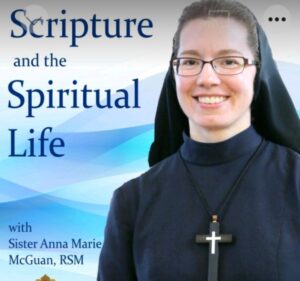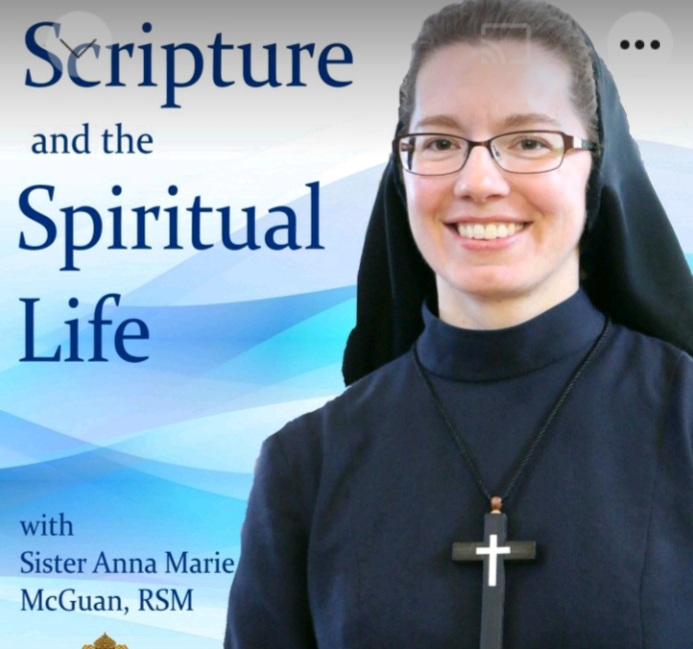 SUNDAY OFFERINGS 
As you can see the income from Sunday Collections has indeed dropped considerably.  In spite of this we still have the upkeep of the church, the presbytery and our parish priest. Therefore you are encouraged to seriously consider giving your offering by Standing Order.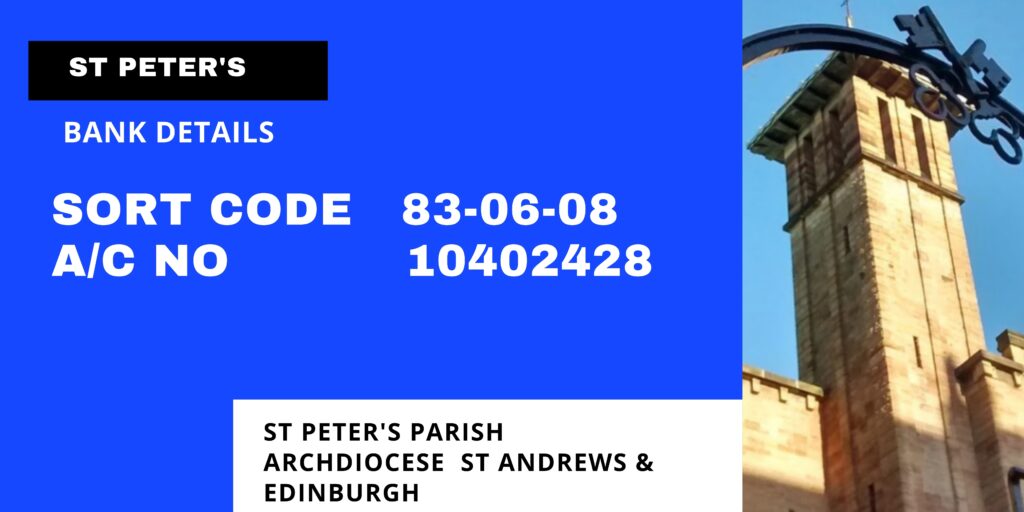 The parish bank details are:
A/C Name: Archdiocese of St Andrew's and Edinburgh
St  Peter's Parish
Sort Code   83-06-08  A/C No             10402428
You can arrange a Standing Order online or in your branch.
You can use a cheque (St Peter's Parish).
Alternatively post your weekly envelope through presbytery door or keep them till Mass resumes.
Please contact Anne-Marie Douglas (445 4337) if you require advice or help.