Latest News
This Week
Sunday     Christmas Fayre in St Peter's Courtyard
Monday    11am    Funeral Mass for John Anderson
                   7.30pm RCIA in St Peter's Parish Room  
Advent Talk Series
7.30-8.30 each Monday in Advent
See below    
Tuesday   7pm       St Peter's  SVDP meeting in Parish   Room (postponed from last week)
7-8pm    Holy Hour – for both parishes in St Peter's 
ADVENT Rosary for Life with Fr Kevin.
Join Fr Kevin this Tuesday, 30 November at 7.45pm to pray for unborn children, their mothers and all Pro-Life
intentions. Event on Zoom, register here:
https:bit.ly/30NovRosary
Advent Talk Series
7.30-8.30 each Monday in Advent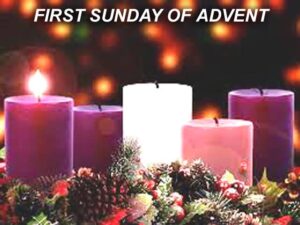 Find out more about the season of Advent and the virtues of Faith, Hope and Love in this series of
online talks held each Monday in Advent at 7:30pm.z
No registration required, simply use this link
each week to join:
(or webinar ID: 891 8951 4801)
Last Sunday's Christmas Fayre at St Peter's was very successful,
so we'll be repeating it this Sunday, 5th December!
New Dawn in Scotland is hosting an Advent Healing Service.
Live from Clare Priory, Clare, Suffolk.
Led by the Augustinians, Prior Fr Stefan Park and the Parish Priest Fr Gladson Dabre.
This Friday 10th December starting at 7.30pm.
Join us via the Clare Priory YouTube Channel or follow the link in our
NDS website. www.newdawninscotland.com
We are invited to type our prayer requests via the YouTube Live Chat.
Each prayer request will be prayed for in front of the Blessed Sacrament by Priests and Laity.
St. Peter's Primary 5 Football Team Christmas Appeal
FOOTBALL KIT FOR ST. PETER'S SCHOOL, MBARE, ZIMBABWE
The P5 Football team are making friends with the footballers at St. Peter's school in Mbare, Zimbabwe. We want to help the children over there by sending much needed football kit. We are asking people to donate:
Old St. Peter's school football strips or training tops
Other replica football strips – Man U, Liverpool, Barcelona, Real Madrid, Hibs, Hearts or any kit you have…
Trainers and football boots
There will be a box at reception in the school from 22 NOVEMBER – 3 DECEMBER. SO PLEASE JUST BRING KIT TO DONATE ON ANY OF THOSE DAYS. You can also give it to any of the St. Peter's P5 coaches at Wednesday night training.
Only clean kit in very good condition please: no rips or stains. Partial strips are fine – e.g. if you don't have the socks no problem. If it is a full strip it would be helpful to put the shirt, shorts and socks together in one bag.
Jesus in the Eucharist and you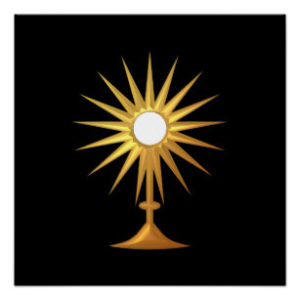 Holy Hour in St Peter's
on Tuesdays from 7-8pm 
This will run for a trial period to ensure it is supported by both parishes.
It will consist of Exposition, Benediction, and Holy Communion for those who could not attend the daily Mass.
Safeguarding in our Parishes
Induction  Part 2 Training for volunteers should currently be done approx. 18 months after Level 1 or induction Part 1 Training has been completed.
Trainer: Julie Brechin – julie.brechin@staned.org.uk
   
Thursday 9 December at 6pm
Please book directly with Julie again stating   parish and role within the parish.
Winter Tales Book Festival is Live!

A festival of literature, religion and  imagination

New College  ~ 3-5th December

In celebration of 175 years of ground-breaking research into religion, spirituality and the arts, we are delighted to host our first every literary festival.

Confirmed speakers include: Robert Harris, Sally

Magnusson, Val McDermid, Miles Jupp & many more.

Visit blogs.ed.ac.uk/wintertales
Our Spiritual Enrichment Lecture Series are a series of inspirational online talks designed to allow you to grow in your spirituality, from the safety and comfort of your own home. All courses will be streamed live and in many cases, you will have the opportunity to access the material after the talk. Participants will hear keynote speakers who will explore the practice of contemplative prayer and spiritual guidance in the Carmelite tradition.
Read more>>>
Synod
A synod of the bishops will take place in Rome in 2023. The Holy Father has asked for the synod's preparations to begin in local churches. It will begin with a period of consultation and discernment on Sunday 17 October this year. Sr Anna Marie McGuan RSM has been asked to be the Archdiocese's
lead delegate in the national synodal process and will be assisted by Fr John Deighan
(Lennoxtown, Milton & Torrance). An  announcement will be made soon on how that process will take shape in our Archdiocese
Advance notice .. Save the date!! .. 15 December
Synodal Consultation Meeting for both parishes
in St Columba's Hall after Mass at 6pm in St Columba's Church.  Fr Kevin invites parishioners of both parishes to attend and to find out about the Synod the themes of which are participation,
communion and mission. Archbishop invites all to get involved in parish discussion and attend parish synod meetings.  * Wednesday 15 December *
It is always nice to receive a gift but do we really need a whole pile of presents at
Christmas? Sometimes the gifts are unsuitable and lie in a cupboard or drawer or handed
into the charity shop the following year.
This year why not make a difference and give a gift that changes lives!
Real Gifts are a brilliant way to give a gift that makes a real difference for people living in some of the world's poorest places.
40 Hours' Devotion
Courses at Gillis Centre, Edinburgh
Applications are now open for a variety of courses run by St Mary's University, Twickenham, at our Gillis Centre Campus in Edinburgh this autumn. Why not improve your knowledge of the faith with an MA in Theology?
Visit stmarys.ac.uk/edinburgh
Agatha is organise a group from the 2 Parishes to attend this event leaven in September .
Prices include flights, half board and admission ticket to the play.
 8 days from £1,699 Departing 23rd September 2022
Full details of the tour read more>>>
If interested and for further details contact Agatha Kai-Kai
0131 664 1431/07711796916/makaikai@ed.ac.uk
Download brochure>>>TTM4199 Columbia Parish Ober Lake Garda 2022 lo (PDF)
Getting married?
You should be in touch with your parish priest at least six months before getting married or making any preparations. A Marriage Preparation Course is a requirement for those wishing to get married in the Catholic Church. Your parish priest will give you guidance on how to do the preparation and which course to use. As one of the options, there is a course run by the Archdiocese which seeks to lead couples to a greater understanding of God's plan for marriage and his call to live this beautiful vocation.
Course details and dates can be found at bit.ly/ArchMarriagePrep2021-22
Plenary Indulgence
The Holy See has granted a plenary indulgence to those who visit the churches of the Society of Jesus during the Ignatian Jubilee Year (20th  ay 2021 – 31st July 2022). This means in practice going to a specific place of the Society of Jesus –
church or oratory – to receive the sacrament of reconciliation, celebrate the Eucharist and pray for the intentions of the Pope.
Fr Kevin is looking for new members for the Parish Pastoral Council (PPC).
Could YOU be a volunteer?
What experience do I need?
None, except that you need to be someone who comes to Mass at St. Peter's, and be interested in discussing matters affecting the parish.
How much time would I need to commit?
Approximately 10 hours per annum. Ordinarily, there are four/five meetings in each year which take place on a Monday, lasting one hour. There is usually a brief agenda to read beforehand, together with minutes of the last meeting. As a guide, members usually serve for a minimum of one year; you can decide on the maximum! Meetings are currently being held on Zoom, but in normal times, they are held in the Parish Room.
Volunteering to be on the Parish Pastoral Council is a good way to get to know your fellow parishioners. Fr. Kevin attends all the meetings, and you will learn a lot about your faith community.
More information is available here.
Next step?
Speak to Fr. Kevin or email: pastoralcouncil@stpetersrcchurchedinburgh.org.uk.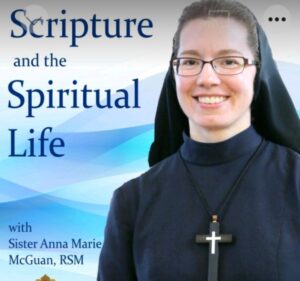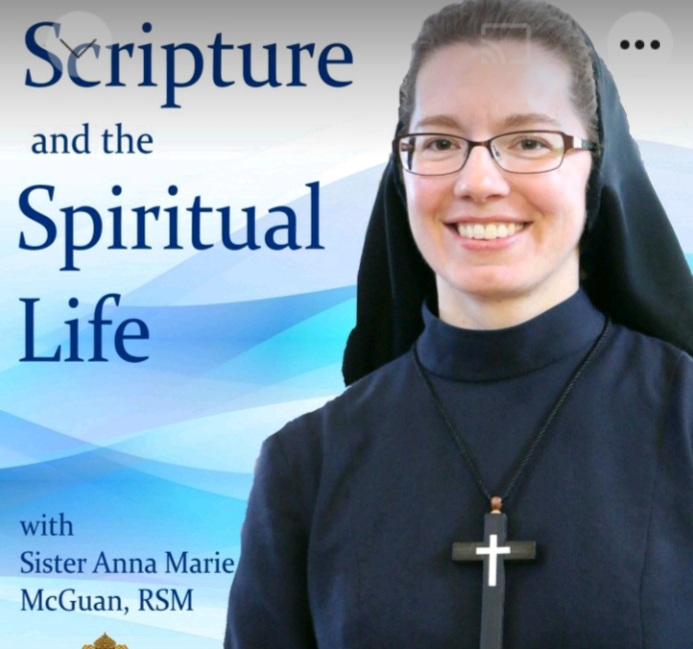 SUNDAY OFFERINGS 
As you can see the income from Sunday Collections has indeed dropped considerably.  In spite of this we still have the upkeep of the church, the presbytery and our parish priest. Therefore you are encouraged to seriously consider giving your offering by Standing Order.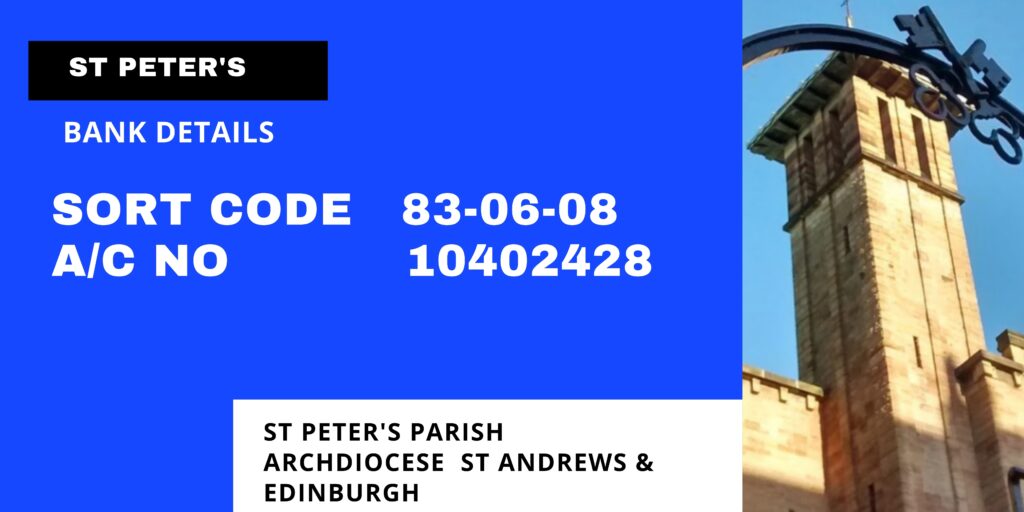 The parish bank details are:
A/C Name: Archdiocese of St Andrew's and Edinburgh
St  Peter's Parish
Sort Code   83-06-08  A/C No             10402428
You can arrange a Standing Order online or in your branch.
You can use a cheque (St Peter's Parish).
Alternatively post your weekly envelope through presbytery door or keep them till Mass resumes.
Please contact Anne-Marie Douglas (445 4337) if you require advice or help.