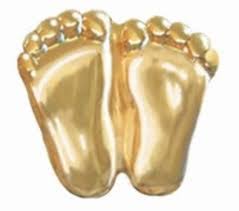 Two abortion proposals at

House of Commons

It would be grate that if you'd write to your MP in the next day or so.

IF YOU DON'T HAVE MUCH TIME:

Click these links for quick standard letters to your MP

1, https://righttolife.org.uk/standupandsmile/

2, https://righttolife.org.uk/niopenletter/

IF YOU HAVE 10 MINUTES for UNBORN CHILDREN:  Consider using or adapting this text from below (it's more personal and gives you the chance of a better reply) to your email:

1, Abortion for minor disabilities:

I am writing to ask you to sign EDM 521 concerning UK law on disability-selective abortion

Abortion for cleft lip, cleft palate and clubfoot is approved and carried out by clinicians in the UK.   The official abortion data tables at Gov.uk show that, in 2018, cleft lip or cleft palate were mentioned in 22 abortions and were the principal medical condition for abortion in 15 of those procedures.  Scottish abortion statistics report abortion for "other congenital malformations" but, unlike England and Wales, do not have a specific cleft lip / palate category.  However, between 2009 and 2018, there were 84 children aborted in the "other" category and it is likely that some of these will be for minor disabilities such as cleft lip, palate or clubfoot.

When the Abortion Act was adopted in 1967 we had very different attitudes to disability.  Since then our skills and attitudes have moved on and it is time to update our abortion law in line with modern equality and disability discrimination thinking.  

EDM 521 has received support from MPs of several parties, including those based in Scotland.  I'd be grateful if you'd show your support for this modest measure by supporting EDM 521

2, Northern Ireland:

You may know that the House will shortly vote on the extreme abortion regulations which the Government is proposing for Northern Ireland. 

On 2nd June the Northern Irish Assembly voted to oppose these extreme regulations which have been imposed on Northern Ireland by Westminster.  In a debate in the Commons on Monday Rachel Maskell MP (Lab, York) described the current situation as an "imperialist contempt for devolution"    Even Stella Creasey, the original proposer of the current amendment, said that it would be wrong to impose regulations on Northern Ireland from London if Stormont was up and running

I am sure you can imagine how Scotland would feel if laws were being imposed by Westminster against the will of Holyrood.

Please respect the clear will of the Northern Irish Assembly and vote against the NI Abortion regulations when they come before the House

Thank you for your support and help!