Advent Talk Series
7.30-8.00pm each Monday in Advent

Find out more about the season of Advent and the virtues of Faith, Hope and Love in this series of
online talks held each Monday in Advent at 7:30pm.
No registration required, simply use this link
each week to join:
(or webinar ID: 891 8951 4801)
This year's Advent retreat  is in in collaboration with Sacred Space, written by Fr Paul Pace SJ, entitled 'Stepping Beyond'.
This year has continued to offer many challenges for us in the shadow of the global pandemic. Thankfully, however, many of us are now moving to brighter days and are called to step out again into the fullness of life and step beyond our isolated worlds.
The theme of our retreat this year is exactly that – Stepping Beyond – and will be inspired by Pope Francis' Encyclical Letter Fratelli Tutti, on fraternity and social friendship.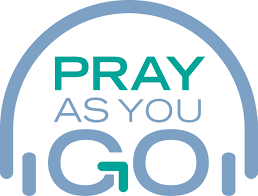 The weeks of Advent are a call to a deeper reflection on the life of Jesus as he stepped beyond his world into ours as our companion and friend. Advent is a time to help us prepare to welcome Jesus our Saviour, God made man in Bethlehem and to hear his call to step beyond ourselves.
The retreat will follow these dates:
Session 1   Introduction                   Thursday 25 November
Session 2   First Week Advent        Monday 29 November
Session 3   Second Week Advent    Monday 6 December
Session 4   Third Week Advent       Monday 13 December
Session 5   Fourth Week Advent     Monday 20 December
Session 6   Conclusion                      Monday 27 December

Prepare for Christmas and deepen your experience of the Advent season this year with
Arts & Faith: Advent. Each week we'll provide a video commentary about a work of art inspired by the Sunday Scriptures. Use these videos to take a new look at this season of hope and preparation through the lens of sacred art.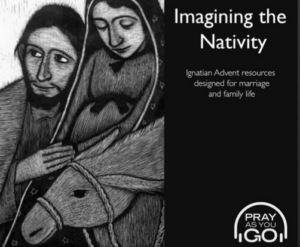 The Jesse tree helps us connect the custom of decorating Christmas trees to the events leading to Jesus' birth. The Jesse tree is named from Isaiah 11:1: "A shoot shall come out of the stock of Jesse, and a branch shall grow out of his roots." Jesse was the father of King David. We adorn a Jesse tree with illustrated ornaments that represent the people, prophesies, and events leading up to the birth of Jesus. The ornaments of the Jesse tree tell the story of God in the Old Testament, connecting the Advent season with the faithfulness of God across four thousand years of history.
By Daniel Ruff, SJ
The Contemplation on the Incarnation begins with imagining the Trinity looking down from heaven and responding with the Incarnation. Ruff introduces readers to this aspect of the Spiritual Exercises.
By Daniel Ruff, SJ
The second part of the Contemplation on the Incarnation explores the Annunciation and Mary's response.
Praying Advent
Creighton University's Online Ministries offers a selection of materials to help people prayerfully enter into Advent, from