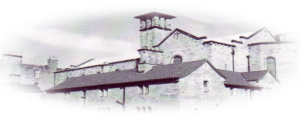 The mission of the Parish Pastoral Council (PPC)  is to examine and consider all that relates to pastoral work and to offer practical conclusion on these matters so that the life and activity of the People of God be brought into greater conformity with the Gospel.
Membership of the PPC is open to all parishioners and elections are arranged to enable parishioners to choose their own representatives. The President of the Council is ex officio the Parish Priest who has a general right of supervision. There is a Chairperson and a Secretary and such other Office Bearers as may be required by the Council.
The council meets at least five times a year. There is an Annual General Meeting, (an Open meeting for all in the parish), at which the Council gives an account of its activities during the year and furnishes a report to the whole parish.
New members of the PPC
Fr Kevin is looking for new members for the Parish Pastoral Council (PPC).
Could YOU be a volunteer?
What experience do I need?
None, except that you need to be someone who comes to Mass at St. Peter's, and be interested in discussing matters affecting the parish.
How much time would I need to commit?
Approximately 10 hours per annum. Ordinarily, there are four/five meetings in each year which take place on a Monday, lasting one hour. There is usually a brief agenda to read beforehand, together with minutes of the last meeting. As a guide, members usually serve for a minimum of one year; you can decide on the maximum! Meetings are currently being held on Zoom, but in normal times, they are held in the Parish Room.
Volunteering to be on the Parish Pastoral Council is a good way to get to know your fellow parishioners. Fr. Kevin attends all the meetings, and you will learn a lot about your faith community.
Next step?
Speak to Fr. Kevin or email: pastoralcouncil@stpetersrcchurchedinburgh.org.uk.
Suspended Sept 2021
Minutes
2021
2020
2019
WORKS REPORT
Property Works Report Jan – June 2019 St Peter's (PDF)
St Peter's – Schedule of works 2019 (PDF)
Mission Statement 2019-2024 (PDF)
2018
PPC Minutes 5-2-18 (PDF)
Reports for PPC Meeting  5-11018 (PDF)